Minnesota Vacation Rentals
Search 95 Minnesota vacation rental, condos & lakefront cabins.
Select Minnesota Areas:
Select Minnesota Cities:
Select Minnesota Vacation Areas Below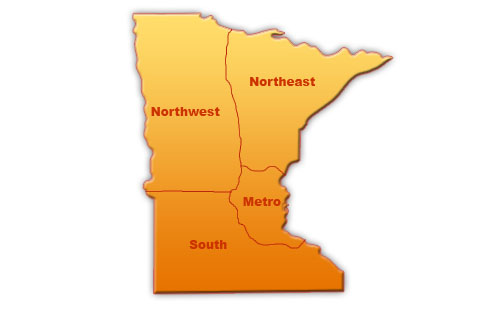 Featured Listing
Nevis, Minnesota
Spectacular Beach, Crystal Clear Lake
Are you looking for that "one in a million" type lake escape? Then you've come to the right place! Here are some highlights of this fantastic lakeshore getaway: * 200 feet of deliciously soft sand beach frontage, nearly 40 feet wide at places * An incredible 1,442 acre lake with crystal clear water and great fishing * An "old fashioned" lake cabin; not a McMansion, but a comfortable 3 bedroom, 2 bath cozy place with the entire interior finished in knotty tongue-in-groove pine. * Located in the heart of Minnesota lake country, three hours from the Twin Cities, 20 miles from Walker and Leech Lake, 10 miles from Park Rapids, with plenty of golf, biking, boating, dining and other recreational activities to give you all sorts of options for your vacation. Call 952-210-3289 to reserve your stay right now! You'll be hard-pressed to find a nicer beach anywhere in Minnesota. First, let's start with the sand. Soft, soft, soft. Perfect for building sand castles and playing in. And not just a little bit of it, but a huge expanse of it. Next, let's look at the entry to
type: Cabin
beds: 3
baths: 2
maximum capacity: 9


Top
Minnesota

Vacation Rentals by Area
Baileys on Sand Lake

Britt Minnesota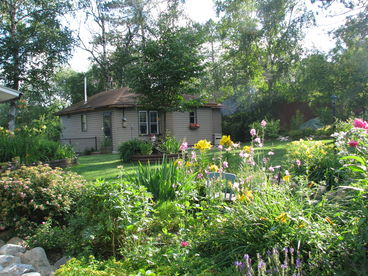 This is a very clean and private single home on Sand Lake in Britt, located approximately 12 miles north of Virginia. Baileys on Sand Lake ... a sweet and secluded cabin nestled in a calm gar...
Lake home on crystal clear lake

Nevis Minnesota

Welcome to our 5BR/3BA lake home! We live in Mpls, but vacation here year 'round because we love it so much. We rent it out just a few weeks per year to help pay for the property taxes. :) Y...
Minnesota Resort-Dickersons Lake Florida Resort

Spicer Minnesota