United States Vacation Rentals
Search 15009 United States Plan Your Vacation Rentals Here.
Please make a selection: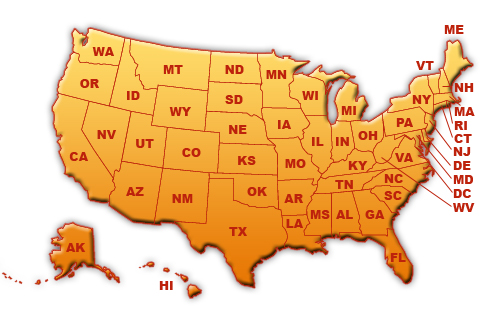 Featured Listing
Palmerton, Pennsylvania
Private, Mt. Views front and back, Fully Furnished(everything you'll need except food &clothing),Large Trout Stream, Acreage,Large yard,screened porch w/Hot tub, Outside patio w/BBQ & Fire Place/Stove, 2-bedrooms and Small loft (great for kids). Summer & Winter Fun. Ski area minutes away.
type: Cabin
beds: 2
baths: 1
maximum capacity: 6



Listing Key

Video

Virtual Tour

Pets

Pool

Hot Tub

Internet

Smoking

Availability

Verified Owner

Add to Favorites

Remove from Favorites

View Favorites
Popular United States Vacation Rentals
Alabama Areas
Alabama Cities
Alaska Areas
Arizona Areas
Arizona Cities
Arkansas Areas
Arkansas Cities
California Areas
California Cities
Colorado Areas
Colorado Cities
Connecticut Areas
Connecticut Cities
Delaware Areas
Delaware Cities
Florida Areas
Florida Cities
Georgia Areas
Georgia Cities
Hawaii Areas
Hawaii Cities
Idaho Areas
Idaho Cities
Illinois Areas
Illinois Cities
Indiana Areas
Indiana Cities
Iowa Areas
Kentucky Areas
Louisiana Areas
Louisiana Cities
Maine Areas
Maine Cities
Maryland Areas
Maryland Cities
Massachusetts Areas
Massachusetts Cities
Michigan Areas
Michigan Cities
Minnesota Areas
Minnesota Cities
Mississippi Areas
Mississippi Cities
Missouri Areas
Missouri Cities
Montana Areas
Montana Cities
Nebraska Areas
Nevada Areas
Nevada Cities
New Hampshire Areas
New Hampshire Cities
New Jersey Areas
New Jersey Cities
New Mexico Areas
New Mexico Cities
New York Areas
New York Cities
North Carolina Areas
North Carolina Cities
Ohio Areas
Oklahoma Areas
Oklahoma Cities
Oregon Areas
Oregon Cities
Pennsylvania Areas
Pennsylvania Cities
Rhode Island Areas
Rhode Island Cities
South Carolina Areas
South Carolina Cities
South Dakota Areas
South Dakota Cities
Tennessee Areas
Tennessee Cities
Texas Areas
Texas Cities
Utah Areas
Utah Cities
Vermont Areas
Vermont Cities
Virginia Areas
Virginia Cities
Washington Areas
Washington Cities
Washington D.C. Areas
Washington D.C. Cities
West Virginia Areas
West Virginia Cities
Wisconsin Areas
Wisconsin Cities
Wyoming Areas
Wyoming Cities