Maine Vacation Rentals
Search 312 Maine vacation rental cabins & beach homes.
Select Maine Areas:
Select Maine Cities:
Select Maine Vacation Areas Below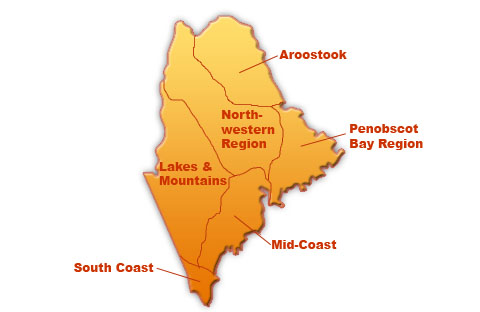 Featured Listing
Monmouth, Maine
Rent NOW for Summer 2016...Weeks are going already...
Enjoy the soothing sounds of loon calls from the tranquil setting of our comfortable getaway cabin just off the shores of Lake Cochnewagon, 15 miles between Lewiston and the capital city of Augusta. Relax with a book in the hammock on the deck overlooking the lake through private wooded surroundings. This is the ideal place to spend quality time recharging from the rat race of city living. There are plenty of activities to keep you busy if you should decide to venture out: "live" theater in the quaint town of Monmouth, antiquing in the many area shops, day trips to the coast, the L.L. Bean Outlet (a short 35 minute drive), and interesting museums are a few of the cultural highlights. For the outdoor enthusiast, there are endless trails for biking and wandering, golfing at the local public golf course, swimming in the refreshingly clean lake waters, canoeing, and bass fishing. The open living room and kitchen with skylights, hardwood floors and knotty pine walls make for a relaxing place to spend the evenings. The wrap around deck allows you to enjoy the outdoors even more!
type: Cabin
beds: 2
baths: 2
maximum capacity: 7