Waimanalo Hawaii Vacation Rentals
Search 4 Waimanalo vacation beach homes and condo rentals.
Hawaii Areas
Oahu - Hawaii Cities
Featured Listing
Waimanalo, Hawaii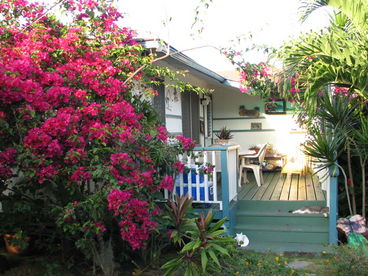 Welcome to "Cottage by the Sea" in Waimanalo - an ideal place for rest, relaxation and romance. Imagine a place that feels so far off the beaten track you can still feel the spirit of "Old Hawaii" gracing the rooms of this charming cottage. It is simple yet perfect, complete with all the details that make a place truly comfortable. It is decorated with many personal touches, tropical and artistic with its own unique feeling. The location is ideal, a residential country setting in the small village of Waimanalo. In 2001 National
type: Home
beds: 1
baths: 1
maximum capacity: 4
Waimanalo Vacation Rentals
Currently displaying listings 1 through 4 of 4 listings.