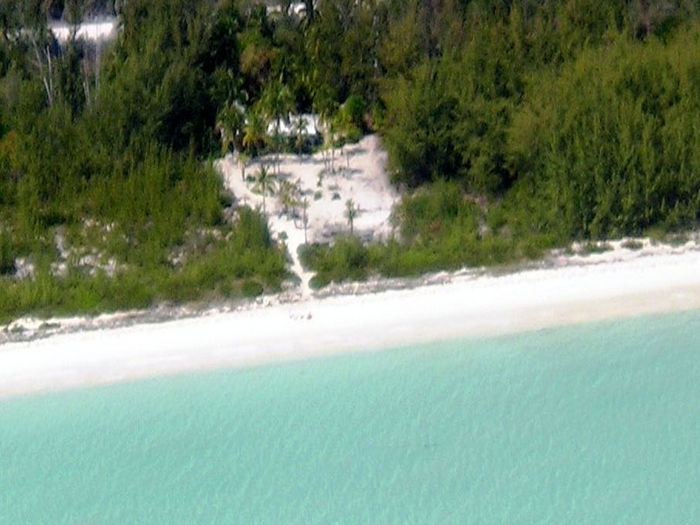 Owner's Calendar
3 Bedrooms, 2 Bathrooms, Capacity: 7
Owner Contact Information
Jesse Leopold

General Delivery
The Bluff, South Andros Island, 242369 1454
Phone:
Website:
N/A
Member Since:
Sep. 28th, 2005
Other Listings:
Rental Rates
3 Bedrooms, 2 Bathrooms, Capacity: 7
$300/night or $2000/week: June-September
$450/night or $3000/week: October-May
$4500 for 2 weeks December 17th-31st
Property Description
Bedrooms: 3. Bathrooms: 2



Welcome to South Andros Island, the
Nature Island of the Bahamas tm
. The Andros Beach Club is a unique property on the island's finest beach - 4 miles of pristine white sand steps from your room. Our closest neighbor is 1/4 mile away! We offer ocean front accommodations, diving, fishing, dining, entertainment and more. Come enjoy our
Bahamas Vacation Rental [1]
or one of our
Bahamas All Inclusive Vacations [2]
. Visit our Andros Beach Club website or Tripadvisor listing for more information.
Links: ------ [1] http://www.androsbeachclub.com/andros-beach-house.htm [2] http://www.androsbeachclub.com/Bahamas-all-inclusive-vacations.htm
Photos
Amenities
Kayaks
, Bicycles
, Sunfish Sailboat
, Satellite TV
, Gas BBQ
, Wood BBQ
3 Bedrooms, 2 Bathrooms, Capacity: 7
Beds: 2 King, 3 Twin,
Minimum Stay: 3



Beachfront
Further Information
Nearby Attractions: - Snorkeling, Scuba Diving, Deep Sea Fishing, Reef Fishing, Bonefishing, Speaarfishing, Kayaking, Sailing, Hiking, Biking, Swimming, Arts & Crafts Shopping, Shelling, or just relaxing in our hammocks.
Reviews
Average Rank 5 Stars from 9 Renter Reviews

A stunning paradise away from crowds.
Our hosts were gracious, the rooms airy and comfortable, and the beach was gorgeous, and we usually had it all to ourselves. We opted for a modified food plan where we cooked breakfast and lunch for ourselves, and then ate out at one of the local restaurants each night. Activities we engaged in were snorkeling, diving, hiking and bicycling. Even when it rained, the house is well stocked with games and DVD's, so we were never bored. Beautiful, beautiful location! Would definitely go back.

Breathtaking
If your like me and search for that perfect getaway in the Caribbean where you wont be bothered by hundreds of other tourists, this is that place. A perfect spot if you want peace and quiet, however, if you like the nightlife there are little bars within walking distance along the beach. The local people are kind and accommodating. Jesse and Chelsea are very energetic and if you want to stay busy, they will keep you busy. Fishing, diving, snorkeling and hiking should be on your to-do list while you're there. And don't forget the ocean, and in-land, blue holes. Be sure to get up early everyday and see the sunrise right out the back door because it was never the same twice while I was there. Every sunrise was breathtaking. One more thing, don't forget your camera.

February 15th, 2010
"perfect mix of relaxation and adventure!"
My recent vacation to the Andros Beach Club was a trip I will always remember. Andros Beach Club, located on the laid back island of South Andros is a hidden gem. It is a perfect place to kick back and relax, as well as a place to be active and see beautiful sights. I traveled to Andros with a few friends and though we did heaps of fun and relaxing activities, we still didn't see everything Andros has to offer(so we will have to go back again soon!) At Andros Beach Club I was able to completely relax and forget about work and the stresses from home! Whether I was reading on one of the hammocks, relaxing under the beach cabana with the spectacular ocean view, or just sleeping in a lounging chair on the beach, I was always perfectly at ease. In addition to loving the tranquil environment, I also was able to enjoy many fun and interesting activities. At the Beach Club I had the opportunity to explore the local reefs by snorkeling (and my more adventurous friends explored even more when Jesse took them scuba diving!) The fish and coral in the ocean surrounding Andros are breathtaking; I never wanted to leave the water! Jesse started us out in some shallow areas and as we grew more confident, he brought us out to deeper spots, where we were able to see even more shockingly bright fish and amazing sights. My friends and I had very different levels of experience and we all loved our time in the water, so I can confidently say it is a perfect spot for both beginners and experienced snorkelers and divers. Members of our group also enjoyed dinners out, bike riding, fishing, using the telescope to look at the stars from the roof, and one of my personal favorites- bocce on the beach! They also have wireless internet and a TV, but as we enjoyed wonderful weather we found we didn't use these things too much! Jesse and Chelsea are wonderful hosts, and are always eager to help you with anything you want to do. They helped my friends and I get food and drinks from local stores, go scuba diving, snorkeling, shopping for souvenirs, eat local cuisine in nearby restaurants and explore the island by boat, foot and bike. My vacation was everything I wanted and more, I would love to come back to the beach club, and would recommend it to anybody! I had a great time traveling with a group of friends, but it would also be a perfect spot to bring a family, or a great place to travel to as a couple. This was definitely the best vacation I have ever been on!

January 14th, 2010
fantastic family vacation
We wanted to get away with our college aged daughters for some family time during the holiday season. Andros Beach Club was perfect for us. Peace and quiet in paradise. Four mile Beach with powder white sand and absolute privacy. (we saw four other people on the beach all week) Jesse and Chelsea are the ultimate hosts! Our other goal was to become certified scuba divers, and after bad experiences at other resorts we succeeded, thanks to Jesse's great skill as a dive instructor. We loved it!

November 20th, 2009
An amazing place to stay and enjoy the real flavor
We had a wonderful time at the Andros Beach Club. We stayed in a cute bachelor suite that had a private kitchenette. We stayed at the Beach Club for 1 week. Jesse and Chelsea (the owners) are great people and were very inviting. Of course the beaches in the Carribean are amazing but it is important to state that the sand at Andros Beach Club was the finest smoothest sand we found anywhere on the island. The Beach Club is in close proximatey to many fishing lodges and Jesse is on good terms with many local guides. Also if you bring your own rod you can fish on your own from the beach or the dock close to the Beach Club. Jesse is a Diving Instructor, who certifies and guides diving expeditions. If you are a diver or enjoy snorkling then Jesse is the man you want to get in touch with regardless of where you stay. Also Duke and Reiley (Jesse and Chelsea's dogs) are great company and will latch onto you, following you on your outings to the beach and the store. If you are looking for a private location to stay that will allow you to venture out on your own, mingle with the locals and take a stroll along miles of secluded beach, then we highly recommend the Andros Beach Club. Thanks Jesse and Chelsea for all the hospitality, our stay with you made our trip!

February 3rd, 2010
"Escape to a beautiful, unspoiled Bahamian island"
What a wonderful winter escape to the beautfiul and unspoiled island of South Andros, Bahamas. My friend and I chose the Andros Beach Resort for a week of relaxation, and freediving, spearfishing, snorkeling, and we were spoiled. Owner Jesse Leopold and his fiance, Chelsea, run an excellent resort that has the look and ambience of a funky beach house -- colorful, comfortable, well-equipped with books, DVDs, music, wireless internet. There are two king bedrooms, each with a bathroom and one with an outdoor shower, a large kitchen/living room, dining table and hammock on the long screened porch, another hammock just outside the house, and a cabana and beach chaits just a few steps away on the totally secluded beach. , We chose the all-inclusive package for meals and drinks, and had wonderful breakfasts, lunches and dinners with fresh-baked breads and cookies. We went out freediving/spearfishing/snorkeling every day on Roggie's boat , and brought home lionfish, grouper, triggerfish, hogfish, lobster, which was cooked for dinner every night. We also went to a local restaurant for fresh cracked conch, and saw the restaurant owner and his fisherman cleaning the meat out of the shells at the dock. Afternoons, I explored part of the island on one of the bicycles, meeting some fo the friendly locals and shooting photographs. One day, Jesse and Chelsea took us on a hike through the pristine forest to an old fort near the highest point on the island. We had 360 degree, uninterrupted views of South Andros. Our week at Andros Beach Resort was so relaxing, so peaceful. The service throughout the week was excellent, and booking the vacation was easily handled by email. Jesse and Chelsea are excellent hosts, chefs, tour guides, mates. Jesse, in particular has extensive knowledge of the island and all it has to offer after living there for several years and vacationing in the area for several years previous. And, I cannot forget to mention their super friendly dogs, Duke and Riley, who always greeted us with enthusiastic tail wags and kisses! If you are looking for peace and quite away from crowds and touristy attractions, South Andros Island is the place. The unspoiled beauty and laid-back lifestyle will make you want to stay another week or two or look at buying a vacation home on the island. Highly recommended, and I will definitely return.

June 6th, 2010
Paradise
Thank you Jesse and Chelsea! My family's experience with Andros Beach Club was wonderful! The highlights: - Pristine secluded beach. - Activities (or a hammock) for all ages. - Family/friend level access to all that Andros has to offer. No cheesy tourist rates or experiences. I'll walk you through it: Our initial contact with Jesse was over email, where he responded to us like a new york professional. To some phone calls where Jesse went above and beyond to help us with travel arrangements - at one point I told him that I was relaxed already, just catching the vibe from him over the phone - he sorted out all the little details to help us be comfortable to travel with a one year old babe. We arrived in South Andros with zero issues - and made it to the beach in time for dinner :) Many days filled with sun, fun, wildlife, stars, ocean love, scuba, fishing, kayaking, bocce, great food, and wonderful people - made us sad to go home. We'll see you soon!

October 14th, 2009
Oone of a kind!
If youre looking for a private secluded beach front expiriance than this is the place for you. the house is very well kept and we were very happy in it. the beach was amazing. jesse and chelsea took us on tours on land and in the water, including various blue holes. the scuba diving was out of this world. the food was amazing. the locals were friendly. all in all this is a very special place to visit. we will be going back every year....

September 10th, 2009
"Gilligan's Island!"
We just got back a few days ago, What more can be said than what's already been said out here? A wonderful house on a private ( PRIVATE!) four-mile beach. Very surreal, really wonderful. We stayed ten days and could've stayed longer. Jesse is a wonderful, hands-off host - the house really does become yours after a day or so. Very comfortable, well equipped kitchen, great porch w/hammocks...Enough stuff to keep you in the real world - wireless, rooms with A/C, cable tv - if you need them, of course! But this really is the getaway of getaways. You can snorkel, scuba, go fishing. We took a tour of the Blue Holes and learned about medicinal plants along the way (ask about the plants Stiffcock and Grannybush!). This may have been the most relaxing vacation we've ever had. Jesse has two dogs who were joined by a third a few days in. They became part of our little world; lovely creatures, friendly, warm....I went swimming at 4:30am under a blanket of stars with one of them...they made our stay. That beach! The upside has a downside, depending on what you're looking for. Andros is a lovely place, but there is no there there. Nothing to do; the 'straw market' is a shack behind a woman's house. Restaurants? A few, but mostly fried fish and mixed veg (frozen), although we had a great meal of ribs at one place. The grocery gets deliveries on Tuesdays, and we were able to get supplies. We brought lots with us - it really is a DIY type of island. Bring breakfast stuff, snacks...rice dishes, anything portable. You can get milk, eggs, etc, from the grocery store. Plan on cooking 90% of your meals. Did I mention that beach?!? The title of this review is Gilligan's Island, and that's what it felt like. If you are looking for the off-the-beaten path vacation of vacations, this one's for you. Jesse, if you're out there reading this, give Duke, Riley, and their friend (we called him 'Black') a big hug from us, please! And, oh yeah: WE'RE COMING BACK.
Add a Review