Caribbean Vacation Rentals
Search 918 Caribbean Vacation Homes & Beach Island & Condos in the Caribbean.
Please make a selection:
Featured Listing
Havana, Cuba
ATLANTIC RENTS
two private luxury penthouse unique in havana city with great service , great view to the sea and havana and privte swimming pool on the top floor , excellent for relaxing , for people who likes the best. 4 bedrooms (king size) with bathrooms and jacuzzy, all white and black marmol, minimalist style decoration. 24 hours cook and food service. Daily room service, cleaning of the house and laundry service. Full internet, cable TV plasma and LCD , telephone and fax. 24 hours security and maid service.. safety box, private parking with control remote,equipped kitchen, etc includes also transfer from the airport to the atlantic tower.
type: Suites
beds: 10
baths: 6
maximum capacity: 15



Listing Key

Video

Virtual Tour

Pets

Pool

Hot Tub

Internet

Smoking

Availability

Verified Owner

Add to Favorites

Remove from Favorites

View Favorites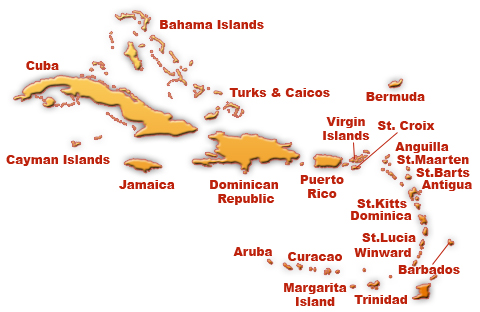 Popular Caribbean Vacation Spots
Anguilla Cities
Aruba Areas
Bahamas Areas
Bahamas Cities
Barbados Areas
Barbados Cities
Bermuda Areas
Bonaire Cities
Cayman Islands Areas
Cayman Islands Cities
Cuba Areas
Cuba Cities
Curacao Areas
Dominica Areas
Dominican Republic Areas
Dominican Republic Cities
Jamaica Areas
Jamaica Cities
Margarita Island Areas
Margarita Island Cities
Puerto Rico Areas
Puerto Rico Cities
St. Barts Areas
St. Croix Areas
St. Croix Cities
St. Lucia Areas
St. Lucia Cities
St. Maarten Areas
St. Maarten Cities
St.Kitts Areas
St.Kitts Cities
Tobago Areas
Turks - Caicos Areas
Turks - Caicos Cities
Virgin Islands Areas
Virgin Islands Cities