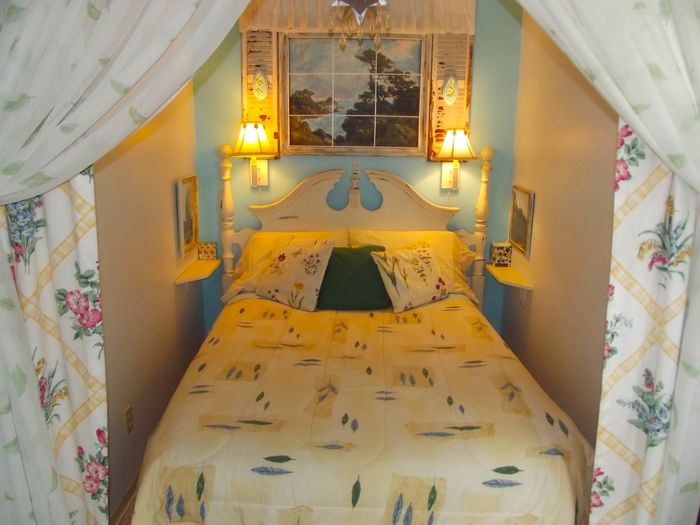 Owner's Calendar
3 Bedrooms, 3 Bathrooms, Capacity: 12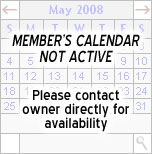 Owner Contact Information
Gull Wing Inn
John and Carla Kelly
4852 Pacific ave.
Moclips, Wa 98562
Phone:
Website:
N/A
Member Since:
May. 23rd, 2007
Other Listings:
Rental Rates
3 Bedrooms, 3 Bathrooms, Capacity: 12
$55-$85~See property description
SPECIAL: October through March 15th~Mid-Wk
Special Sunday-Thursday nights only
Stay 3-5 nights at $55-$65 per night
depending on suite and number of guests.
Mention the special in the request form.
Owners live onsite, office open from 8am-8pm
Property Description
Bedrooms: 3. Bathrooms: 3





This is a ghost listing site that no longer functions properly. Please find us at gullwinginn.com
Our View~Tower has spectacular views of the beach and the ocean from the sea~stack rocks to the north of us all the way to Copalis Rocks, and even the tip of Ocean Shores on a clear day. The steps are just 6-1/2" tall for a secure and easy climb to the top of the 35' structure. There is a video showing the view with the pictures lower down on this page. Whale watching: Gray Whales migrate north along the coast during the months March, April & May. Two night minimum. No cleaning fee. No contract to sign. Starting at $55-$85 plus tax per night. Generator in case of outage. Please scroll down for larger captioned pictures.
Rates by occupancy:
*#1 is a romantic studio suite that sleeps 1-2 people and features a deluxe king bed. No young children in this suite please. $75 per night.
* #2 is a 1-bedroom suite that sleeps a maximum of 5 people. It features a queen and an antique 3/4 (large twin) in the bedroom, and a deluxe inflatable queen* w/electric pump for the living room. 1-3 people $75, 4 people $85 (cozy), 5 people $95 (too cozy?)
*#3 is a 1-1/2 bedroom suite that sleeps a maximum of 7 people. It features a queen and a twin in the bedroom, a double in the alcove, and a deluxe inflatable queen* w/electric pump for set up in the living room. 1-3 people $85, 4 people $95, 5 or 6 people $105, 7 people $115 (too cozy?) * **Note: We replaced the hide-a-beds in #2 and #3 with deluxe inflatable queen beds that have built in headboards to keep pillows from sliding off, and are 18" off the floor for ease of use. Equipped with mattress covers and fitted sheets for extra comfort, the integral electric pumps make fast work of set up, or taking down for the day. (There are still couches in both suites).
Photos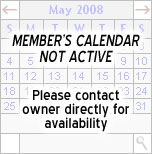 Amenities
HotTub (Shared)
, Direct HDTV, HBO etc
, Free DVD Library
, Kitchens
, DVD players
, Free Wi-Fi
, Small Antiques Shop
, Flat screen TVs
, Level 2 EV Station
3 Bedrooms, 3 Bathrooms, Capacity: 12
Beds: See suite descriptions above
Minimum Stay: 2 nt. minimum, 3 nts some holidays/specials





Water View
Further Information
The reservation deposit is subtracted from the total which you pay on arrival. There is a dog fee, but no pet deposit. No cleaning fees. No Contract. Tax: 11.5% Please ask before bringing multiple vehicles, large or tall vehicles.
Restrictions: - No Smoking except in designated area, or in your car.
Nearby Attractions: - Fabulous walking beach, beach-combing (see our fossil collection), bird watching including Peregrine Falcons, Bald Eagles, various Sand Pipers, Pelicans etc. Otters are spotted in the Moclips River on occasion (see our virtual room tour above). Somewhat rare sightings of Deer and Coyotes. Seals and Sea Lions. Whale watching. The Museum of the North Beach is a must visit. Half-hour from Ocean Shores. 40 minutes from beautiful Lake Quinault, and the world
Reviews
Average Rank 5 Stars from 22 Renter Reviews

Perfect
John & Carla are wonderful people. They keep an amazing clean family friendly place. Their prices are beyond awesome and they do this to keep families coming back. Thank you so much for providing such a wonderful experience!!!

Relaxing Visit
My family used to go to Moclips every April in the 80's and 90's. My husband is from Boston and I wanted to share Moclips with him and looked up the old Moclips motel where I would stay with my family. I found the Gull Wing Inn and decided to stay there because the owner said it was part of the old Moclips Motel. Our stay at the Gull Wing Inn was wonderful! The place was VERY clean and had everything you needed. My husband and I like to cook and the kitchen had EVERYTHING we needed. The hot tub was fun to have and the cat walk was an awesome addition to our stay. The bed was really comfortable, which was unexpected. I can't wait to return!

July 31st, 2012
The Gull Wing Inn a fabulous find!
My family has stayed at the Gull Wing Inn over 25 times in the past six plus years and the experience has always been fantastic! The rooms are extremely clean and decorated with neat antiques. The owners John and Carla are very nice!!! and always helpful!! LauraL.

February 8th, 2013
Quiant and Cozy
My husband and I have stayed at the Gull Wing Inn four times, in winter, spring and summer. Twice in Unit 1 and twice in Unit 2. We love the place. Each unit is uniquely and beautifully decorated with antiques and creative displays framed in shadow boxes around a theme - 1st communion, tea party, seashells, etc. Not a blank spot on a wall lends a feeling of being in a gallery. The kitchens are extremely well-appointed with everything you could need. I was impressed to find whole coffee beans with a grinder and French Press to make good coffee with. There's also a percolator for those who prefer that, along with teas, basic spices, even cooking oil, as well as all cooking pans, dishes, etc.. The place is located across the street from the beach but there are views of the ocean from each of the units. John is in the process of building a 35 foot high observation tower that will give incredible views from atop. We are often there when razor clamming is open and John has been so helpful with our clam cleaning, going so far to boil water for us to dip them in to remove their shells easily. Then we finish the cleaning at the outdoor sink provided for that purpose. That there are only three units makes this a nice, cozy place to stay. We look forward to this summer's visit.

September 14th, 2012
Gull Wing Inn
The Gull Wing Inn is a great place to get away from things, especially if you have a pet. We have a 70lb. lab that's always welcomed to their Inn. Carla and John are wonderful hosts that try to please everyone that stays with them. We've stayed in all of the rooms they offer and find them all very cozy. Carla has nick nacks and treasures mounted on the walls and around the rooms. It's not Motel 6 if that's what you're looking for. The Inn is a close walk to the ocean beach. They also have an array of movies you can watch if you don't want to watch what's on Directv and games to play and books to keep if you get involved in it. The kitchen is fully stocked with everything except the food you bring. It is always a comfortable stay there and we will continue going there.

Peace and Quiet
My wife and I along with our two dogs have stayed at the Gull Wing several times over the years. We have stayed in all three units and have always been comfortable in each one. What got me there the first time was the fact that pets were allowed and the rates were reasonable. After the first time we were hooked. We are collectors like the owners and appreciate the antique decor. The fresh coffee beans and grinder make for a great cup anytime you feel like it. In October, we fish the Humptulips River and dig razor clams at the local beaches. The Gull Wing makes for a good base camp for these activities. This is a great place to stay to enjoy the ocean view, enjoy peace and quiet and catch up on some rest.

June 26th, 2012
Secluded, comfort and beauty
I am spending a week in Unit 1 of the Gull Wing Inn, Moclips, WA. As I sit at the table by my front window I can see the waves breaking in the Pacific Ocean. It is a beautiful sight. The beach is totally accessible, you can even drive on parts of it. The Unit is very comfortable and decorated to the hilt. The owners has a small antique shop off the office and her love of antiques is reflected in the decor. For some it might be a bit "over the top" but it is lovely and the room has everything you need for comfort. A kitchen fully loaded with all you need to cook. Just bring the groceries. Bathroom shower is a bit small but lots of hot water and plenty of mirrors to check yourself out before you leave. King size bed is comfortable, WIFI is fast and free. Direct TV gives you all the channels you would want. A hot tub @ 102 degrees is right outside the door, shared with the 2 other units but so far I have used it alone. Moclips is very rural so load up on your groceries before you get here. I stopped at Safeway in Aberdeen and got what I needed. There is a little market in Moclips where you can get essentials but at a price. The Inn Keepers are very nice, not intrusive, but available if you need anything.

June 1st, 2012
A little bit of coastal heaven
Our room #2 was like a well-stocked condo, with bits of personality all its own. I see that some don't like the decor, but I looked at the picture boxes, beach souvenirs, and antiques as little stories waiting to be told...and I managed to make up a few good ones :) The proprietors are obviously invested in the community and were most helpful when discussing the history and sights in the area. The stretch of beach near the Gull Wing Inn does not allow cars during the summer so my dogs were able to run freely on the beach and along the river without worrying about traffic. Being away from Ocean Shores and the hubbub was a big plus, and the evenings were quiet and peaceful. The Gull Wing Inn is different from your standard lodging...thank goodness!

December 30th, 2011
This is the coolest place if you like unique, tasteful kitch/antiques and it is really comfortable and cozy and such a great price! The owners are wonderful, you are just a short walk to the beach and you can see the ocean. The beds are comfortable, there are touches of charm at every turn in all three units, you just can't stop finding interesting knick knacks, pictures, wonderful antiques in all of the rooms.

May 4th, 2012
Perfect Spot!
The Gull Wing was the perfect spot for our book club weekend getaway. The location is ideal, within steps of the beach. Our suite accommodated us all well. It was very comfortable with an impeccable attention to detail and cleanliness. We had everything we needed for a fun & relaxing weekend, including a few treasures from the Antique Shop! Carla & John were great hosts & I look forward to staying at the Gull Wing again!

April 27th, 2012
We loved it!
My sister and I spent a wonderful 4 day weekend in Suite 2 and it was lovely. John and Carla were always available, frienldy, and a wealth of information. The decor was fascinating and each day we probably discovered at least 2 things we hadn't seen before. Besides the decor, John and Carla provided such nice extras: coffee, tea, dog towels, spices, and that heavenly hot tub! The weather wasn't that great, but it didn't deter us from walking the expansive beach, watching movies, sleeping long hours, and having some great home cooked meals. It was so perfect for us and we couldn't believe that we were lucky enough to find this place on the Internet. We would go back in a minute!

March 18th, 2012
Neat Retreat at the Gull Wing Inn
I wouldn't hesitate to return to the Gull Wing! It was cozy,unique and comfy and wonderfully close to the beach.

March 1st, 2012
Great Weekend Getaway!
We had little planning for our impromptu getaway this weekend. I emailed the Gull Wing Inn to check on availability and we checked in that very evening. Since we were running late, John and Carla (the gracious owners) waited up for us. The suite decor is very nostalgic and original, very clean and tidy and had absolutely everything we needed and more. Aside from the suite itself, I cannot express to you how wonderful the owners are! Fantastic, low key people and that's just what we like. Wish we could have spent more time on the beach but due to the less than favorable weather we spent much of the time indoors playing Scrabble (1948 edition, love the board!) as well as cards and puzzles. Taking time to look at all of the wonderful pieces in the suite was a highlight as well. All made for a great rainy weekend at Moclips. I can't wait to go back! Thank you John and Carla for your hospitality! If you go- check out Carla's antique shop as well!

September 11th, 2011
"Absolutely amazing place to stay!"
I really can't say enough good things about the Gull Wing Inn. The rooms were comfortable, cozy, and spotless. And quirky and artistic (the best!). You are super close to the beach. The place feels like a home rather than a hotel. Moclips was an excellent get-away spot where you can unwind without having to be around tons of other people. Also, John and Carla are great, and you can tell that they really care about their inn. And I'll second everybody's comments - the hot tub was sooo nice! If you are going to Moclips, this is the place to stay.

May 20th, 2011
Heavenly
Just spent 4 of the most awesome days in Moclips Wa at the Gull Wing Inn. If you're looking for a place to get away from the fast pace, crowded streets and traffic noise, this is the place to go. If you enjoy traveling with your pets and want a warm reception, this is the place to go!!. My Husband, college student, border collie mix and I had a great time playing on the beach, in the water, collecting shells, rocks and pictures with little to no people anywhere to be seen. The beach is wonderful for long walks, I could hear and see the ocean from my living room and the beds were the most comfortable i've had away from home. I could go on forever. The hospitality was unbeatable and we can't wait to go back! Room Tip: all 3 suites are great, #3 best view

July 7th, 2010
Perfect Hideaway
We enjoyed the antique trappings of our suite. We enjoyed the beach very much. We're thinking of making this an annual get away to celebrate our anniversary.

August 13th, 2010
"We love the Gull Wing Inn"
We have had a "Girls Only" vacation here twice now and each time we have stayed here has been absolutely wonderful! The owners are incredibly nice people, the location is superb, the rooms are wonderfully decorated in quaint "shabby chic" comfort, and the prices are unmatched! Oh, and we LOVE the hot tub, too!

May 18th, 2010
CHARMING, ARTISTIC-RETREAT
beautifully decorated..a step back in time.exclnt hosts.enjoyed the view, hottub,walks on beach and historical town. we are coming back to this gem

February 13th, 2010
Cozy, unique, boutique style beach vacation
John and Carla is welcoming, but not intrusive. The rooms are exquisitely decorated and maintained as if it is their own home, not just a vacation rental. The bed was comfy, the fresh ground coffee a nice touch. The ocean view was was just what my soul needed and the dogs were very sad to leave the beach where they could run freely. We would highly recommend the Gull Wing Inn for your next vacation. Hester and Floyd

August 23rd, 2010
Best vacaton - ever
From the beautifully appointed room, to the beautiful sunsets, beach walks and wonderful hosts, our trip to the Gull Wing Inn was more than we hoped for. The three suites are uniquely decorated by an artist who clearly loves her craft and uses everyday items to bring warmth, charm and nostalgia to life in new and interesting ways. The rooms are perfectly cleaned and comfortably appointed. Everything you could want is provided to make your stay more enjoyable. Try the hot tub after walking miles on the beach! Go to the office and borrow one of their 500+ DVD titles. Browse through one of the interesting books left for you in each room. Lots to do. I couldn't believe how fast 6 days went! QUIET and restful don't begin to describe this place! A very short walk to the beach, even for those of us who don't get around so well anymore, brings you to a beautiful stretch of oceanfront. We took photos of beautiful sunsets every night, took short drives up and down the coast exploring, went beach combing, rested, relaxed and just plain enjoyed ourselves. John is an avid sea kayaker and metal worker! Carla runs her own antique boutique just off the motel office! Go and see this place and talk to these people. You won't be disappointed!

August 28th, 2009
Perfect beach vacation
My daughter and our dogs just spent 2.5 very enjoyable days at the Gull Wing Inn- The Inn is one of the most beautifully decorated and immaculate that we have been in and we are very anxious to return. The Inn is very well supplied with everything we needed - we just brought some food. We would have loved to stay longer. It is the perfect accomodation for a very relaxing beach vacation and the location is almost on the beach. The owners made us feel very welcome. We will definitely return!!!!

April 25th, 2009
A perfect little bit of heaven
The location is, as advertised, a very short walk from the beach - and you can see and hear the ocean waves from your room. The proprietors are genuinely nice folks, and you get the feeling that they truly enjoy what they do. It's a calm, folksy environment, low key and relaxing. The rooms come with everything you could possibly want (with the exception of aluminum foil in the kitchen) and everything is sparkling clean. The rooms are interesting on so many levels. You could spend a day just looking at everything. They are carefully filled with soothing color combinations and interesting artifacts. The kitchen comes complete with whole bean coffee and grinder. We could not have been happier! Long walks, cozy king size bed, free movies... the ocean. Sigh...
Add a Review