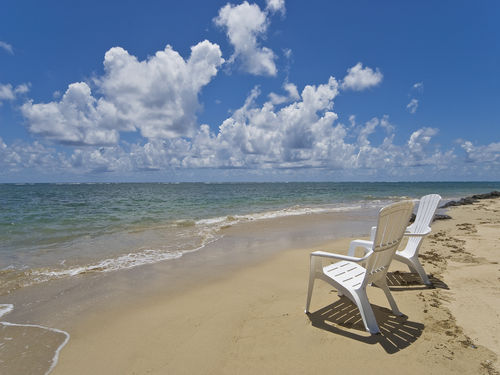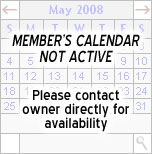 3 Bedrooms, 2 Bathrooms, Capacity: 6
$1,700 - $2,400 Per Week

lower rates apply on short notice and

during Jan Feb. Sept and Oct

Photo Gallery

Property Description
Bedrooms: 3. Bathrooms: 2

The Beach Bungalow is a dream come true. A charming private home located right on the ocean, in the quaint Hawaiian village of Hauula. Within walking distance of 2 art galleries, our getaway offers the perfect setting for a family vacation. The outdoor covered lanai runs the length of the home, with steps leading right to the beach. Its a great place to spend hours in the hammock while enjoying the ocean breeze with a good book, or sharing a meal with friends and family. Our home has 3 bedrooms; one with a king, one a queen ant the third has full bed. One of the bedrooms has an ocean view and private bath. Purchased in July 2008 everything is brand new and was selected with the comfort of our guests in mind. While it will be hard to leave our seaside retreat, there are many nearby attractions. Kualoa Ranch, where you can journey by horseback or off road vehicles, to to the site where Jurassic Park was filmed is 10 minutes to the south. The famed Pollyinisian Cultural Center is just 10 minutes to the north.
Photos
Owner Contact Information
Private Owner
Debbie

,
Phone:
Website:
N/A
Member Since:
Mar. 19th, 2003
Other Listings:
View here
Contact the Owner
Rental Rates
$1,700 - $2,400 Per Week
lower rates apply on short notice and
during Jan Feb. Sept and Oct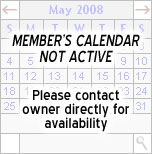 Amenities
BBQ
, Internet
, domestic calls free
, washerdryer
3 Bedrooms, 2 Bathrooms, Capacity: 6
Beds: 1 King 1 Queen 1 Full
Minimum Stay: 4 Nights

Beachfront
Further Information
Restrictions: - No smoking
Nearby Attractions: - Surfing on the north Shore, the Pollynisian Cultural Center, Waikiki and Honolulu attractions just 45 minutes away, hiking, horseback riding
Reviews
Average Rank 5 Stars from 11 Renter Reviews

January 16th, 2013
Great Bungalow
Our family (4) stayed in the Sacred Falls bungalow in January and had a great and wonderful stay! Deb was absolutely fantastic to work with and provided all the information needed to arrive, stay and depart without a hitch. All was very clean and the beds were very comfortable Ė the time of day was marked by the variations of the beautiful views of the ocean and the sound the waves made depending on the tide. A hui hou kakou (Until we meet again)

December 7th, 2012
Great Beach Cottage = Amazing Family Vacation
My family and I had a great stay at this beach cottage on the northshore. This lovely place fit our needs just perfectly. The kids loved the beach just outside our patio, and whilst my husband and my parents and I were able to relax in the covered patio area. We came for a Thanksgiving holiday and were a tad unsure about the weather during this time of year (stayed Nov 20-Dec 12). Any hesitation we had quickly disappeared when we were able to enjoy the amazing sunrises in the morning and the soft sand at our toes. Ethan (8) has food allergies and much to my delight the kitchen was spotless and perfect for preparing healthy, gluten-free meals. There are also two local markets close by and tons of fresh produce stands which helped cut down our food bill. Our only small comment was that the sofa wasnít great but Deb worked as quickly as possible to replace the sofa with a bright cheery new sofa and loveseat. Overall we were delighted with this beach treasure and canít wait to return.

On the BEACH!
This nice little house is in the beach, as seen in the photos. No need to cross a street, no need to pack up the car and kids, no need for a long walk, just step off the porch and you are on the soft sand. The ocean out front is safe for swimming and snorkleing, the water is waist high for hundreds of yards. My two oldest kids, age 10 and 6, were in the water everyday. Inside the house there were no bugs! This was so nice, since the other times we were in Hawaii we had bugs inside our condos. Deb was so easy to work, directions were clear for our late arrival, and no complicated contract, just simple and concise. We would love to stay here again but here's what I would have liked to have known: The house is right on the main highway and road noise might wake you at night (even with windows closed and fans on). There is no air conditioning and it can get stuffy inside during the day/night, even with fans on and windows open(yes we tried windows open and closed at night to find a happy medium). The couches are almost unbearable to sit or lay on, made of 3 inches of foam on top of plywood. The location/house far outweighs the small inconveniences and our next trip to Hawaii I hope the house is available.

October 29th, 2012
A Fablous Time
Deb, this is Diane along with my husband Tommy and our good friend Kathy, sitting here enjoying our 3rd day to watch the sunrise from the lanai and loving every minute. Just want to say thank you for making this little hideaway available for so many to enjoy. You apparently have a friend just off the shore:). Every morning he sticks his head up and we watch him for at least an hour. Pretty sure it's a turtle and he's right on cue each sunrise....and not a small one either:) We got to the Bungalow Thursday afternoon, hit the grocery store, stopped at Pali Point, ate at Giovannis Shrimp Truck and here before dark and go settled in. Since our hours are off, we crash about 9 each night and up by 5:30, ready for beautiful sunrise and lazy early morning. We toured the island the first day, ate at Sharks Cove which we really like, went to Sunset Beach, Waimea Bay on around to Dole Plantation, picked up shrimp at Romys and back in time for the evening. Sat we enjoyed the beach til time to get ready for our dinner cruise. Today is play at the beach again if it doesn't rain and our luau tonight. Monday is off to Turtle Bay for our helicopter ride, no doors:) Tues is :(. pack up, head for Waikiki, Hilo Hattie's, airport by 6 What a fabulous time we are having. We love the bungalow and the location is perfect. We hope to make it back in the future.

October 18th, 2012
Loved our bungalow right on the ocean's edge
If you want to get away from the busyness of Waikiki and get to the water without going down the elevator or crossing busy streets this is the place. Hauula is on the northeastern side close to Turtle Bay, Sunset Beach, Waimai Bay and all those wonderful island eating places. This is a small, however just right, 3 bedroom and 2 bath bungalow. It has a wonderful lanai where we spent every morning watching the sunrise while we had our morning coffee. The ocean is so close, when you sit in the chairs and look out from the lanai, all you see are the waves and the horizon. At low tide we could walk down the beach as far as we wanted, watching crabs on the sand and sea turtles in the water. The bungalow has everything you need. Your Texas Guests

October 17th, 2011
Fantastic vacation rental! see to believe!
My then fiancee, parents and sister stayed in this charming bungalow October 17th thru 24th. What can I say, Fabulous. Deb was a breeze to work with, making all of the details simple and easy. We arrived at our bungalow and was amazed that the pictures did not do justice to the actual place. It was better than the photos. We woke up every morning at dawn and had coffee on the lanai and went to bed with the crashing of the waves right outside our door, literally! And so many stars at night! We even went swimming right out back and watched the crabs come up on the sand in the evening. It has everything you need, just bring clothes, you wont need much lol! and food, that's it. There are great places to eat in the area, my favorite was papa ole's and Giovanni's shrimp truck, or any of the trucks, and Ted's bakery is a must stop! Having bbq pit was right there was great. And what can I say about the hammock...OMG, paradise on the lanai with my pina colada in hand! There's even a blender provided too! This area is great for spending quiet days away from the hustle and bustle of town, but still close enough for a nice scenic drive anywhere the road leads you with a couple museums just down the road and just about a 20 minute drive to North shore, the Waimea water falls you can swim in and the Polynesian culture center just minutes away. The place is just as described and each room looks exactly like the photos, better. Could not have loved it more. We are already planning on going back soon!

March 25th, 2011
Great getaway house
It was such a relief to deal with Debbie (landlord). She made our stay at the beachhouse so comfortable from the very start to the end. We definitely enjoyed our time at the beachhouse. EVERYTHING that you would think you'd need is ALREADY there!!! I really felt at home in this beachhouse. Our daughter actually cried the morning of departure because she didn't want to leave the beachhouse. Despite the weather being windy and cold we enjoyed our time at this house. We found crabs, pipipis, and fished from the lanai. All around a great experience and we will definately be back!

August 17th, 2010
Perfect Vacation House
Our family of four stayed at the Oceanfront Bungalow in August and had an absolutely wonderful time. The house was exactly as described, no surprises. It was extremely clean and the beds were very comfortable. We were lulled to sleep by the sound of the ocean's waves and woke up every morning to spectacular sunrises right out front. The location was ideal. Far enough away from the hustle and bustle of the big city, but close enough for a drive to Waikiki or the famous beaches on the North Shore. Debbie was a joy to work with and took the time to answer all our questions personally. This is definitely paradise!

July 28th, 2010
The cutest beach house ever!
What a doll house, complete with picket fence! Of course the best part was, it was right on the ocean--at high tide the crabs would clime up the sea wall, our kids gave them names, i watched from the hammock--mai tai in hand. There were five of us so 3 bedrooms was perfect. The location was also great, we could head to waikiki or toward Haleiawa --or as we did on most days...just hang out, swm and snorkle. The covered lanai was great because we could bbq and eat outdoors every night, even during those evening showers that make the North Shore sou tropical

May 1st, 2010
Amazing ocean views!
My family and I stayed at the Bungalow at Sacred Falls in May, and had a wonderful time! We loved the convenience and comfort of having our own private area of beach just steps off the cool, covered lanai (patio) - complete with hammock. The ocean views go on forever on one side of the house, with beautiful mountain views on the other. The home was clean and well-stocked with everything we needed for a relaxing, wonderful vacation! It even has a covered carport! The whole process was easy and enjoyable - from contacting the owner; checking in and checking out! We had a great time and will definitely be returning to the Bungalow at Sacred Falls!

May 1st, 2010
It's like living on the water!
My family and I stayed at the oceanfront bungalow at Sacred Falls in May 2010 and had a wonderful time! The house is right on the water with ocean views that go on forever on one side, and beautiful mountain views on the other. The covered lanai (patio) leads to the private beach area just a few steps down - making it ultra convenient and comfortable. The house was clean, well-maintained and well-stocked with everything we needed. It even has a covered carport area! The whole experience was enjoyable - from the convenience of contacting the property owner, to checking in, to checking out! We will certainly be returning to this vacation property.
Add a Review